---
Back from WRC-19: does 5G pose a threat to weather forecasting?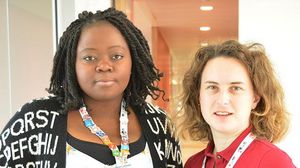 Do the frequencies used by 5G mobile phones and equipment threaten to interfere with weather service's data collection via satellite? Some meteorologists are worked they will. And this gets to the very heart of the World Radiocommunication Conference's (WRC) role, which is to harmonise the frequencies used by new technologies worldwide, and to prevent interference with other uses. A dialogue that culminates every three or four years in a marathon, multi-week negotiation, where nobody leaves until the right compromises have been reached!
Frequencies know no borders, neither between countries nor applications. Identifying additional spectrum for 5G in high frequency bands (above 24 GHz) was thus one of the core topics at the latest WRC, which concluded in Egypt on 22 November. The discussion between the 3,300 delegates from the 165 Member countries represented made it possible to identify 15 GHz of additional spectrum for 5G, around the 26 GHz, 40 GHz and 66 GHz bands. An issue that was concluded in the very final hours of the conference, after heated debates over coexistence between 5G services and satellite weather services that use adjacent bands (between 23.6 and 24 GHz). A dispute that was settled through an unprecedented two-stage approach: protection criteria will apply immediately to enable rapid 5G rollouts in the 26 GHz band. A second stage, in 2027, will introduce criteria that offer weather services even stricter protection. Not as strict as the weather services initially hoped, they will be monitoring this compromise very closely.
The programme for the next WRC, scheduled for 2023, will include the introduction of new frequencies for 5G. So another negotiation on the horizon, for which preparations have already begun… and will conclude four years from now!
Calculating costs and prices: it all adds up!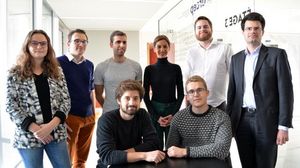 The Post n° 33 - November 2019
One of the regulator's mandates, for the benefit of competition and consumers, is to monitor a certain number of operators' prices. How are these costs structured? How are prices established, and changed over time? Having a good understanding of the inner workings of these calculations is vital to the regulator's ability to make informed decisions.
Arcep's "costs and prices" team employs two main tools to this end:
• "Regulatory accounting": standardised cost breakdowns, which provide the foundation for an objective dialogue with operators on the costs they assume.
• Cost and pricing models, to understand an operator's generic costs, or to model an economic space between two products, or to build a price based on a cost history… from a simple spreadsheet to a code model working on geographical data for the whole of France, every degree of complexity is involved!
These tools are designed by the team, working in concert with market players, but Arcep's departments are also required to examine those produced by operators. All of the networks regulated by Arcep are thus scrutinised: copper network, fibre network, but also the postal network and future 5G networks. Next to be added to the work programme: the print media distribution network, resulting from the newfound responsibility assigned to Arcep last month.
Arcep launches "La Fabrique RéSo"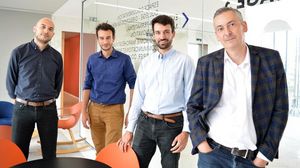 The Post n° 32 - October 2019
You probably know what the person sitting next to you in the office is working on. But what about those working across the hall, or one floor up? To create a steady flow of dialogue, in mid-September Arcep launched "la Fabrique RéSo" (The Regulation and Solutions network factory) – a workshop that is open to all members of staff, and meant to showcase innovative in-house projects and initiatives that are helping to drive the regulatory process forward. The idea is to allow any staff member to identify solutions that have been developed by other teams, and to apply them to their own area of work, but also to tap into the collective intelligence to test out new ideas. The latest round of brainstorming will focus on regulation, innovation and data. Two innovative projects were presented at the first workshop held in mid-September: the process for developing an open source Chrome extension for managing GDPR cookies, and the pathway that made it possible, working in tandem with students, to go from a complex database to an educational consumer market app.
J'Alerte Arcep in sign language
The Post n°31 - September 2019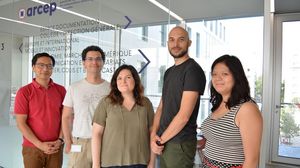 People who are deaf or hearing impaired are now able to exercise their right to express themselves in sign language, to report any issues encountered with their fixed, mobile, internet or postal operator. Responsible for overseeing the enforcement of telephone service accessibility obligations, notably collecting user reports on these services, this summer Arcep launched a website that enables them to file video reports in French sign language (LSF) or cued speech. The mini site explains, in French sign language and cued speech, Arcep's role, how these reports help Arcep in its actions, and how the site works. These reports will add to those collected through "J'alerte Arcep".
Creating "J'alerte Arcep in LSF-cued speech" involved several Arcep units devoted to users, IT, communication, as well as a staff member who is knowledgeable in French sign language. The videos on the site were produced with the help of two deaf translators. When faced with the task of understanding an unknown language, Arcep's teams embraced the challenge with a passion. "We're at the nub of the difficulty of communicating between deaf and hearing people. There is no online tool for easily translating or understanding content in French sign language, unlike with other languages we are more used to coming in contact with!" Equally interesting is French sign language's long and somewhat rocky history: born in the 18th century with the Abbott Charles Michel de Épée, is was banned from being taught in 1880, then allowed back in schools in… 1991!
J'alerte Arcep in French sign language and cued speech
Wikipedia page on French sign language (LSF)
Arcep and its Scientific Board explore future networks
The Post n°30 - June 2019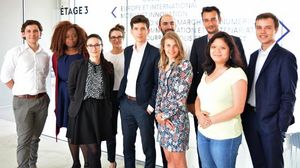 Architecture, operation, usage… telecoms networks will undergo a major transformation in the coming years. What will this entail? How will this affect the regulator's task? To get a jump on these questions, several months back we began to investigate this topic. Every year, we produce forward-looking briefs on what is a very vast subject: emerging uses, connectivity issues, network agility, spectrum management and cross-cutting developments. We have already published two briefs, on the topics of: connected cars and network virtualisation.
Every Arcep department specialised in fixed and mobile networks, and in the digital economy are involved. To round out this investigation, and before producing these briefs, we talk to the ecosystem's specialists: operators, equipment suppliers, service providers and local authorities are all consulted. And to obtain a 360° view of our topics, we have created a Scientific Board of 10 prominent academics, entrepreneurs and industry players, covering a wide range of expertise.
We are committed to making this a "living" dialogue, and invite anyone who is interested to explore these analyses and to send their contributions to: reseaux-du-futur[a]arcep.fr.
Fully mobilised for transparent and reliable internet quality of service measurement
The Post n°29 - May 2019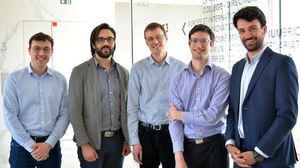 Measuring quality of service on fixed networks is a particularly complex affair. It is virtually impossible for speed tests to know with absolute certainty which access technology (copper, cable, fibre, etc.) is being used to run he test. To resolve this major issue, just over a year ago Arcep began a vast initiative with the entire ecosystem. A global first!

Players involved in testing, operators, researchers… some 20 stakeholders in all came together under the aegis of Arcep. After several dozen meetings, this co-construction approach made it possible to reach a consensus on introducing an Application Programming Interface (API) that operators would implement directly in their boxes, and be accessible to testing tools that comply with 's code of conduct (in French).

This API is not in itself a measurement tool, but rather would make it possible to transmit the information that makes up the connection's "access ID card"– such as access technology, the user's advertised speed, Wi-Fi quality, etc. – to third-party tools.

Development on this solution will begin in 2020. The project will kick off with the publication of an Arcep decision, whose draft has been published for public consultation.
Indoor fibre coverage in very high-density areas: a leaflet summarising everyone's rights and obligations
The Post n°28 - April 2019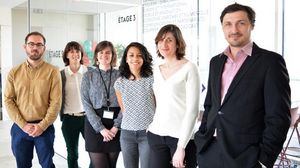 Is the building operator given a period of exclusivity during which it is the only Internet Access Provider? (No). Does every operator have to install their own network in every building (No). Do fibre operators need to have access to the common areas on the buildings' ground floor? (In very high-density areas: yes. Elsewhere: no).
The slew of questions that Arcep received through its Twitter account revealed a tremendous need for clarification. And, on the other side of the equation, operators have shared with Arcep the problems they are having in accessing shared access points to be able to connect to customer premises.
To address these needs, Arcep has just published a leaflet on each party's rights and obligations in France's very high-density areas: property owners, condominium managers, building operators and commercial operators. The devil is in the detail… and both users' freedom of choice and freedom of competition are at stake. Illustrating the three stages of fibre's deployment to a building, a table summarising each stakeholder's rights and duties and "true/false" answers to frequently asked questions, this leaflet is designed to clarify misconceptions and create more fluid relationships between stakeholders.
Two public interest entrepreneurs helping to boost Arcep's open data
The Post n°27 - March / April 2019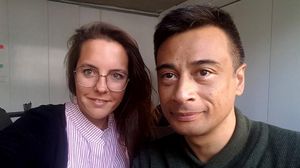 J'alerte l'Arcep, cartefibre.arcep.fr, monreseaumobile… Arcep already utilises and publishes a sizeable volume of data. To take data management to the next level, Arcep launched its "Datareg" challenge a few months back, as part of the French Government's Etalab "Entrepreneurs d'intérêt général/Public interest entrepreneurs" programme.
What is a Public interest entrepreneur?
We are both Geographic Information System (GIS) specialists – a highly specialised field, and one found rarely in the halls of the public sector. Being a Public interest entrepreneur means lending our expertise to an administration, to help it tackle the challenges involved in processing its public data.
What is Arcep's "Datareg" challenge?
The aim is to develop tools that will enable the centralisation, circulation, publication and easy cross-referencing of Arcep data. The goal: to boost performance and increase the amount of data made available to the general public. To this end, we will be developing a simple and efficient data warehouse. We also want to create an API interface to make our open data fully useable, beyond offering just simple, downloadable .csv files.
We are thrilled to be lending our geographic data exploration and visualisation skills to the challenge. We've got an exciting ten months of work ahead of us!
Arcep visits CES in Las Vegas
The Post n°26 - January/February 2019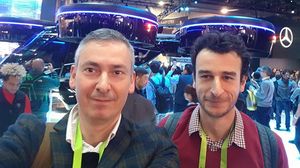 The Consumer Electronic Show (CES) is one of the largest annual trade shows devoted to new technologies. We were among the more than 182,000 people to wander its aisles over the five days, where some 4,000 companies were showcasing their latest innovations.

Our goal: to meet with companies and start-ups with insight into the future of communications, to be able to anticipate future network requirements.

We discovered two rather different universes during this first ever visit to CES.

First was the Convention Center, which housed the beta versions of high tech products due to be launched in the coming months by the industry's titans. Among other things, we witnessed two vertical integration races that are currently playing out: the first between Google and Amazon who are working to impose their ecosystems by making their voice assistants compatible with as many products as possible. And the second with Qualcomm which is integrating its chips into a slew of products via different partnerships (notably 5G-related).

The other universe was Eureka Park which provided a venue for start-ups come to test out their novel concepts. It is a much more dialogue-friendly location, and we were able to chat with a host of start-ups about the connectivity they will need for their products to make it into the European market… and carry them over to the Convention Center in the next couple of years (we've posted a list of some our favourite start-ups on Facebook).

If we had to sum up CES 2019 in just five points:
An impressive drive from the world's biggest chipset manufacturer, which is forging itself a solid foothold in mmWave band 5G, edge computing and communications for cars;
Massive Chinese presence in all areas;
Confirmation of South Korean manufacturers' power in audiovisual media and smartphones;
Autonomous vehicles being used for demonstrations by a host of players;
The compulsive urge to insert electronics everywhere, even in places where it doesn't really make sense.
Arcep teams on hand at the Internet Governance Forum!
The Post n° 25 - December 2018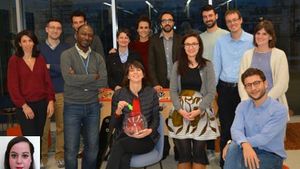 "Internet of Trust". This was the central theme of the 13th Internet Governance Forum hosted by Unesco, from 12 to 14 November, with special guest António Guterres, Secretary-General of the United Nations.

The entire global internet ecosystem came together in Paris for three days: more than 3,000 people from 143 countries took part in 71 roundtables.

Arcep was an official partner to the event. Members of several departments were on hand to help raise awareness on some of the issues that are central areas of focus for Arcep: net neutrality, 5G, devices and open internet access, IPv6. To this end, Arcep:
- Hosted and/or participated in several roundtables, notably with telecoms regulators from India and Canada, "Access Now", an international not-for-profit organisation working to protect a free and open internet, and the Mozilla Foundation. All of our (five) talks are available on our website. The roundtable titled "5G vs. net neutrality: friends or foes" is available online on the Forum's YouTube channel.
- Had a stand in the "IGF Village" where it ran demonstrations of the Wehe app which is capable of detecting whether internet streams are being throttled;
- and covered its presence at the Forum on social media using the hashtag #ArcepXIGF which enjoyed a record audience on Twitter.

The "Paris Messages" were published by way of a conclusion to the event. Designed to be non-binding principles, they summarise the Forum's main messages.
5G at Arcep: how are the teams organized?
The Post n°24 - November 2018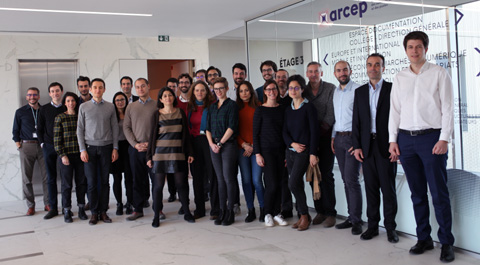 Last month, Arcep updated its 5G battle plan for France. The Authority is engaged in multiple and wide-ranging actions to bring this plan to completion. And virtually every single department is mobilised.

Here is a little snapshot of the Arcep teams involved in making 5G a reality, mere months from now:

- the "Mobile and innovation" department. It teams have been enabling and supporting 5G trials nationwide for close to a year. They also prepared the public consultation launched in October on the procedures and conditions for the frequency allocations that will be conducted in 2019;

- the "Fibre, infrastructures and territories" department is also devoted to the issue since fibre will play a key role as the infrastructure undergirding 5G rollouts;

- the "Europe and international" department has an active hand in the work being done by the Body of European Regulators for Electronic Communications (BEREC), which has made 5G one of its priorities for 2019;

- this past summer, Arcep began a new round of investigation to anticipate the networks of the future, and so adapt its job of regulator accordingly. This forward-looking work will map out all of the expected network evolutions and revolutions over the next five to ten years: increasingly agile networks, new spectrum management paradigms… with 5G front and centre. The "Economics, markets and digital" department, and Arcep as a whole, set up a Scientific Committee (Find out more about the scientific committee) to help perform this work.
General Secretariat of Arcep: Arcep is moving!
The Post n°23 - October 2018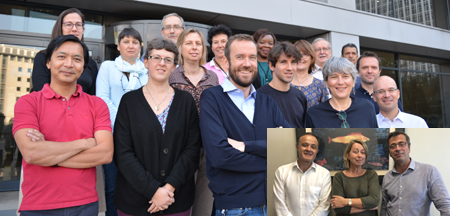 On 19 November, Arcep will be moving to a new neighbourhood, and new offices in Paris's 12th arrondissement. All of Arcep's Secretariat General teams have been working for months to ensure this giant move goes smoothly.

Moving means:
- Finding the right place, among the 33 locations chosen, 20 buildings visited, 6 buildings shortlisted, a lease to negotiate, compliance with the financial and surface-area criteria set by the State Property Management Department;
- Office planning in a new building, which required coming up with the optimum configuration for open and collaborative work spaces, and a liberated government organisation;
- But also… calls to tender held in accordance with the rules of public tenders, dozens of assessment and dozens of monitoring and evaluation tables, workshops, over 400 boxes of archives, very funny moments, some hair pulling, a final stretch, four weeks before D-Day for the 170 Arcepians who, we hope, will feel right at home in no time!
Directorate for Communications and partnerships: Arcep's 360° remodel moves to the Web!
The Post n°22 - September 2018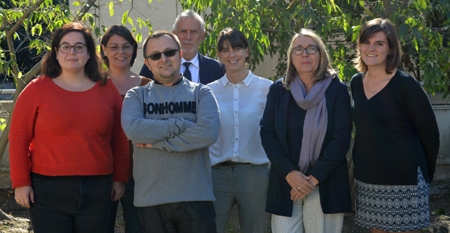 On 6 September, Arcep launched its new website, which was designed and developed in tandem with agencies, Spintank and Gaya. Our aim was to provide rapid proof that the new directions Arcep is taking include its web presence. Mission accomplished. We hope to have laid down a solid foundation: a site with a responsive design on both computers and mobiles, easier and more intuitive browsing, an IPv6 site to lead by example, equipped with a search engine, more accessible to audiences that are not necessarily familiar with Arcep (members of the public, start-ups, SMEs)…

The tremendous involvement of the entire Communications and Partnerships Department helped achieve painstaking work that will continue to pay dividends. Launch day felt like being a child on Christmas morning, giddily opening up your present… despite knowing that dozens of tests still need to be run, URLs rerouted, 404 errors tracked, etc.

Work on the new site has only just begun. All of the content from the old site (which will remain accessible at archive.arcep.fr until the end of 2018) still needs to be migrated to its new home.
The optical fibre unit: at the service of the coherence of very high-speed network deployments
The Post n°21 - July 2018
In spring 2018, the Government solicited Arcep to examine the legally binding commitments proposed by Orange and SFR, for deploying fibre to the home (FttH) networks in more sparsely populated areas covered by private initiative (those parts of the country where the Government has issued a call for investment letters of intent, called "zones AMII" in French).

The areas for which operators have made their commitments cover more than 3,600 municipalities, corresponding to around 13.6 million premises (homes and businesses):

- Orange is proposing to cover 100% of the premises in the areas targeted by its commitments by 2022, or 2,978 municipalities representing around 11.10 million premises.
- SFR is proposing to cover 92% of the premises in the areas targeted by its commitments by the end of 2020, or 641 municipalities representing around 2.5 million premises, with the remainder able to be "passed on request".

What is involved in Arcep's close examination of these commitments?

The role of Arcep's "Optical Fibre" Unit was to ensure that the operators' proposed commitments were solid and could be properly verified by the Authority over time.

The first goal was to ensure that these proposed commitments were concrete enough that Arcep could then fulfil its supervisory role, if they were accepted by the Minister.

The team's work consisted of checking that the proposed commitments could be assessed on a regular basis using precise (and technical!) rollout indicators. After a constructive dialogue that led to new proposals from Orange and SFR, Arcep was able to issue two favourable opinions in mid-June 2018. Arcep's conclusion: these new proposed commitments complete one another, and are now in line with a policy of achieving consistency between shared networks. It nevertheless underscored the considerable acceleration in the pace of rollouts that would be required to meet these commitments.

The Government then announced that it planned to accept these opinions. Once the orders are published, Arcep will be responsible for ensuring the operators' compliance, within the set timeframe. The Authority will publish regular updates on the rollouts' progress, though its cartefibre.arcep.fr map tool, in addition to monitoring local applications of the commitments, which will give the regions more clarity.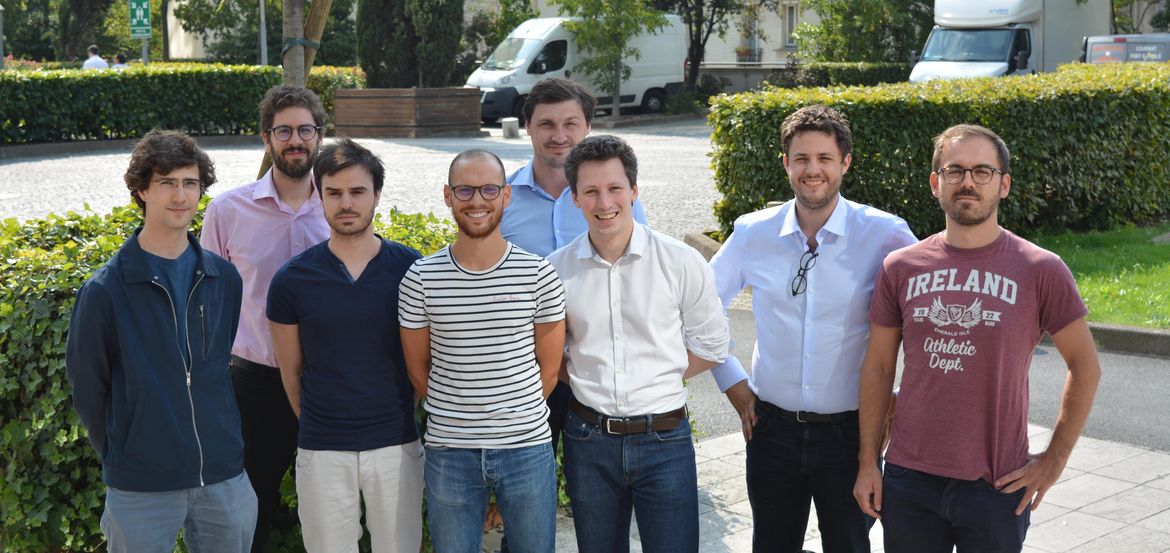 ---
Happy birthday "Roam like at home"!
(The Post n°20 - June 2018)
Thanks to Europe's "Roam like at home" regulation, for a year now, Europeans have been able to use their mobile phone when travelling in the EU in the same way they do at home. Scrambling to find Wi-Fi access, putting a phone call off until later or going without texting to avoid being overcharged is now a thing of the past!

Before this regulation came into effect, Arcep was actively involved in the extensive work done to prepare for the end of roaming in Europe, at both the European level (within BEREC, the Body of European Regulators for Electronic Communications) and at the national level, by supporting French operators and keeping them informed.

But Arcep's work has not stopped there! Over the past year, Arcep has been supervising operators' compliance with these new provisions, and working to ensure that every mobile product in France is compatible with the new regulatory framework. The result: at Arcep's request, operators have removed inaccuracies in their price schedules, some mobile plans have been adjusted, and the messages operators automatically send to customers when they arrive in another country have been changed.
All done in a way which has been relatively transparent for users. Operators have met their newfound obligations, thanks to an ongoing dialogue with Arcep.

Bravo, Europe!