28 July 2000
The Autorité de régulation des Telecommunications (ART) recently ruled on the dispute between Linx and France Telecom, submitted to it on 3 April 2000.
The dispute regarded access, via France Telecom's network, to Linx's Internet services using numbers with the format 08 60 xx xx xx, for which a charge is paid by the caller. The request of the two parties involved the interconnection option to be applied for routing Internet traffic to these numbers.
Based on the analyses done for a similar dispute between 9 Télécom Réseau and France Telecom, on which ART ruled on 26 May with decision no. 00-489, ART considered reasonable Linx's request for the indirect interconnection option.
The indirect interconnection option guarantees operators of better control of the technical and pricing parameters entering into the provision of Internet access services, and encourages the development of innovative and competitive offers.
---
ANNEX
Indirect interconnection option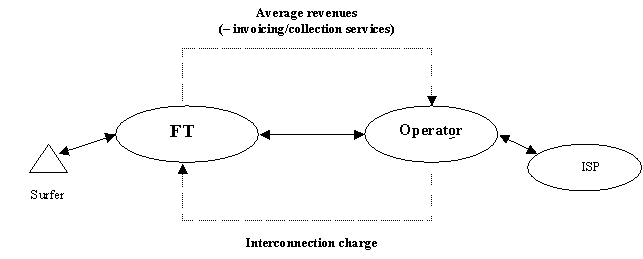 ---
Linked documents