Another year of record investment from the sector, driven by fibre
"Achieving digital sustainability"
Arcep launches a collaboration platform and calls on stakeholders to contribute to the dialogue and help draft the first co-authored report
Hooked on Arcep
Mobile coverage, fibre rollouts, net neutrality… Arcep delivers regular updates on the latest network news. Sign up and get hooked.
Our monthly newsletter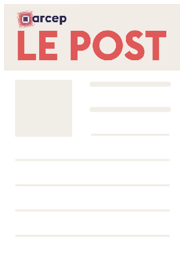 Delivered once a month to your inbox: insights into the latest news on network regulation
Subscribe to the Post
Arcep speaks

TSE Digital Economics Conference, January 2020, Toulouse
Sébastien Soriano, chairman of Arcep, took part, on 9 January 2020, during the 13th Toulouse School of Economics (TSE) conference on the digital economy, in a round table on regulation.
The latest publications
11 main proposals of Arcep to ensure internet openness and users' freedom of choice (november 2018)