Paris, 1 October 2018
During its two previous cycles of inquiry, Arcep explored the topics: "Preparing for the Internet of Things revolution" and later "Devices (smartphones, voice assistants…), weak links in achieving an open internet". Arcep is now kicking off a new cycle with the first ever meeting of the scientific committee that it has recruited to help anticipate how future networks will evolve over the next five to 10 years. What shape might they take? What impact will they have on Arcep's job as regulator?
On the agenda: emerging uses, network virtualisation, optimising spectrum management and how artificial intelligence might benefit networks…
In these times of continuous innovation networks are expected undergo tremendous change, as much in terms of their architecture as how they operate. Arcep's goal: to prepare for the future regulatory challenges created by communication networks, and direct its actions accordingly.
Arcep surrounds itself with a scientific committee: ten experts to cover the full spectrum of enquiry
To help fuel this new forward-looking exercise, Arcep asked ten experts to take part in the process.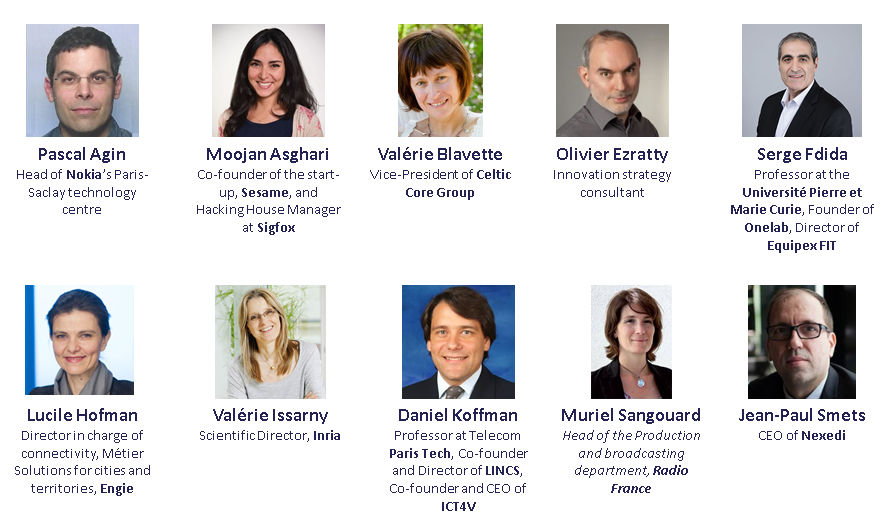 In addition to this scientific committee that will meet regularly, Arcep plans to deepen its inquiry by creating a dialogue with a broad array of stakeholders: operators, equipment suppliers, service providers, internet companies, academics, etc.
To contact us about this topic: reseaux-du-futur[a]arcep.fr