Paris, 25 March 2013
A member of France's Corps of Engineers, and a graduate of the École polytechnique and the École nationale supérieure des mines (school of engineering) in Paris, Romain Bonenfant began his career in the private sector in 2003 with Thales Laser Diodes, before joining EDF Trading.
Romain then spent three years as a rapporteur with the European Commission's Directorate-General for Competition, where he investigated anti-trust cases and later cases relating to monitoring mergers.
In 2009, Romain became an advisor to France's permanent representation to the European Union, and negotiated European legislative matters in the areas of telecommunications, culture and media on behalf of French authorities.
After six years in Brussels, Romain joined ARCEP on 1 August 2012 as the head of the "Copper access network and ultra-fast broadband infrastructure unit".
He was appointed Director of our Broadband/Ultra-fast broadband and local authority relations department on 25 March 2013.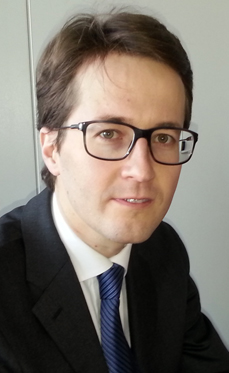 (jpg - 492 Ko)
Click on the picture to enlarge and donwload
---
Linked documents